First, wishing you all a happy Independence Day. It looks like summer has arrived with the typical Ohio high temperatures & humidity. But, that's an improvement over our rainy spring.
All 2019 members (new and renewed) should have received their KILA Kards in the mail. They were sent last week to those who joined or renewed by June 8th.
KILA Raffle tickets are available for purchase from Board members. They are $20.00 for a chance at a $2500 first prize. Proceeds go to a project to improve and enhance Addison Park. KILA is working with the KI Park Board to identify a suitable project to benefit KI, its residents, and visitors.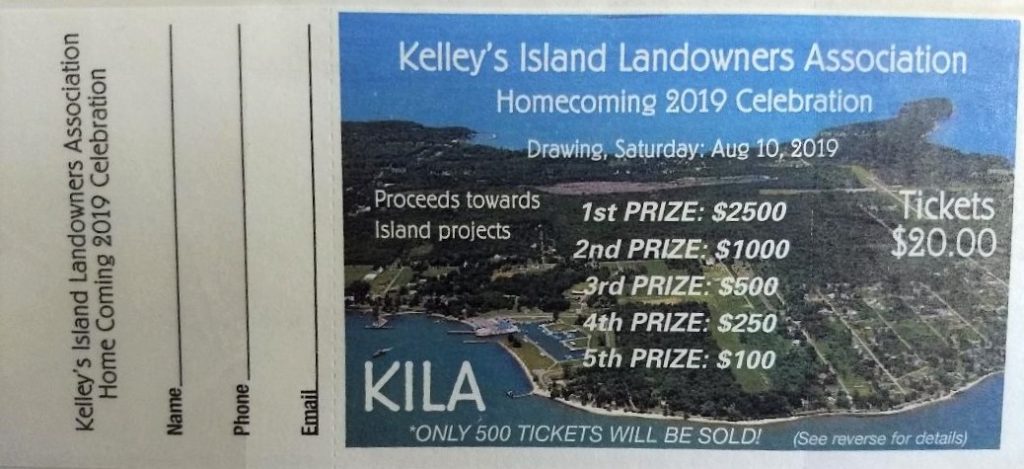 .