The KI Landowners annual Homecoming Celebration 2019 proved to be a huge success. The theme this year was "Honoring Your Roots" which brought out a parade of colorful floats, a lively 44 member marching band from Elyria High School, cars, scooters and a special parade Marshal, Laura Jean Pohorence, who was born on Kelleys in 1928 put the crowning touch on the event.
Parade float winners were: 1st Sheppard 81, 2nd Lentz, 3rd Beatty, 4th Leonard.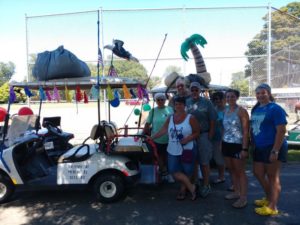 Food, games, music, dancing, pie contest, pictures, vendors, nature exhibits and a marshmallow golf tournament added to the festivities. The main raffle of $2500 was won by Stephanie Franklin. Islanders Rob Watkins won $1000 and Cindy Leonard won $500.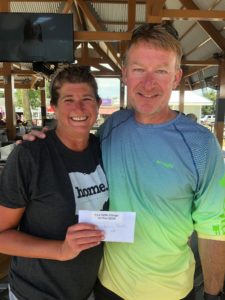 Mark your calendars now for next year's Homecoming Celebration which will be held on August 7 and 8, 2020. See you there!
Check the Kelleys Life Newspaper for more pictures and more contest winners.